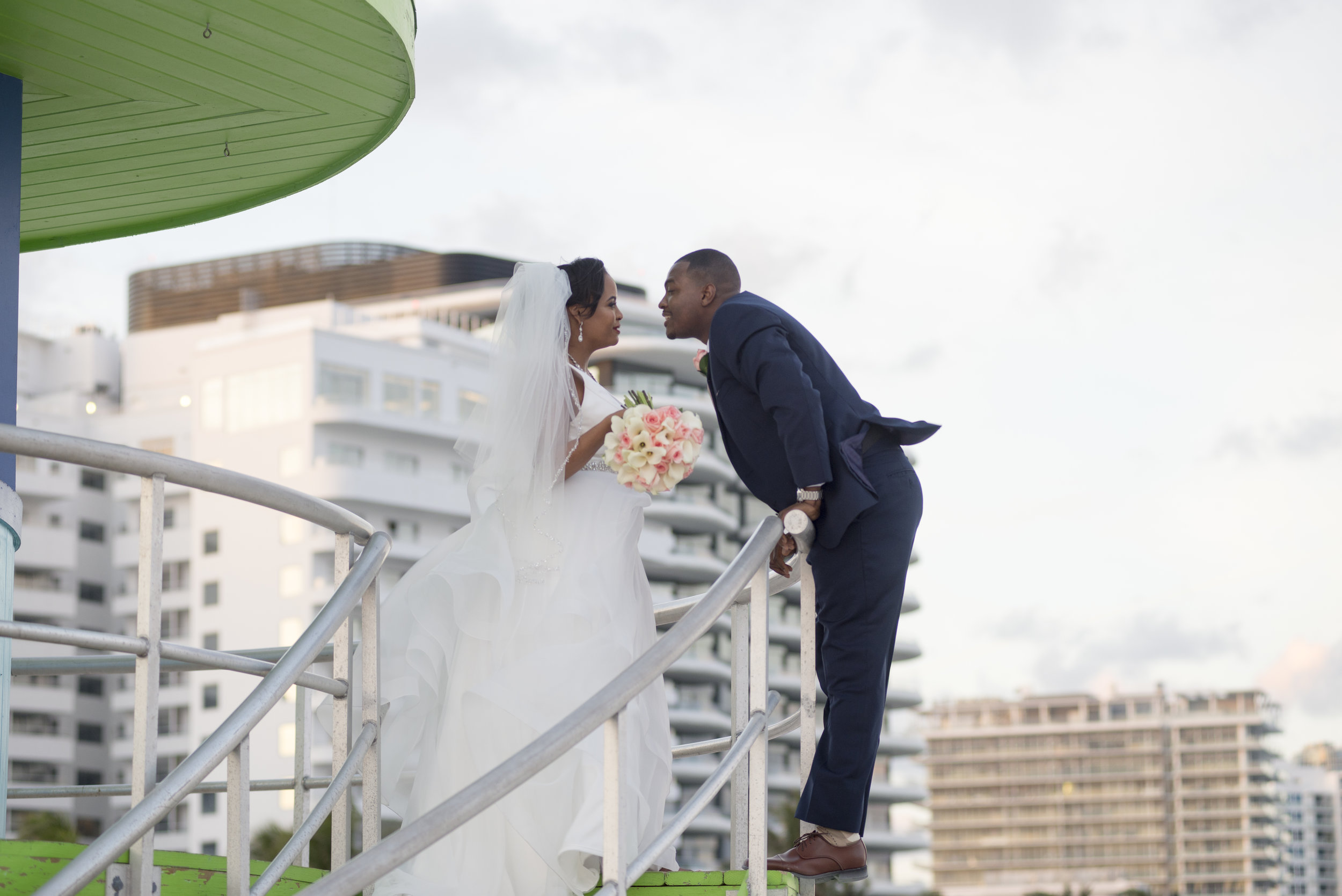 Everlasting Love Package
A full day of photography and videography filmed with an intimate family style approach. Preparation through to the end of the reception. Includes: 1-8x10 photobook, all best digital images on a usb and 7 min video.
All weddings require a 50% deposit. Need Installments for your balance payment? Let us know and we will set up a payment system that works for you.
PHOTO & Video Services Agreement
This service agreement by and between Cali York Creative (hereafter referred to as "Studio") whose address is 39 St. Johns Place #2 Bklyn, NY 11217 and ("Client").
This agreement will cover the delivery of photography, videography, creative direction, travel fees and editing services ("Services") by Studio for creation of personal branding package images. This agreement for Services is entered into by the person(s) described above as "Clients," and "Cali York Creative®", an independent contractor licensed for business in New York ("Studio," and together with Clients, the "Parties"). This contract is not considered "work for hire"."
DESCRIPTION OF SERVICES
Studio shall provide high quality visual media images for the use of personal branding. Studio may use additional photographers and/or assistants in its discretion. Unless otherwise agreed upon, the Digital Images will be delivered to the Clients digitally via Studio's designated cloud storage or other digital location.
DELIVERY DATE: 30 days from wedding date. A review copy of the Video will be ready within 20 days from the contract date, provided the Client has supplied Studio with all necessary materials within a reasonable amount of time from Studio's request. These include, but are not limited to personal photos, personal videos and other printed items. Client understands that any delay on Client's part to deliver needed materials for the Video, may affect the final delivery date.
COOPERATION & AVAILABILITY
The Parties agree to cheerful cooperation for the best possible results. In order to help achieve the best results possible Clients or their designee must point out to Studio visuals that are important to have recorded. It is Clients,' or their designee's, responsibility to ensure that key individuals/items are on time, available, and prepared to be recorded. Studio reserves the right to adjust the price on the final bill accordingly or provide limited services to stay within the original agreements boundaries.
DESIRED SCENES
Clients will provide Studio with a shot list of desired scenes for photography in advance. No particular image is guaranteed. Studio is equipped to handle most low-light situations and will use its best efforts to capture the highest quality images possible. In situations where flash photography is prohibited or is deemed to be unsafe, Clients agree to accept the Digital Images as-is, given the technical limitations of low-light photography.
REVISIONS
Client will have up to one round complimentary video editing changes. Thereafter, changes will be billed at $150/hour. Studio will present client with estimated time frames to complete changes and not do any billable revision work without written approval from Client.
TRAVEL & MEALS
The Parties understand and agree that the total price identified as "Investment" above includes Studio's transportation and lodging costs for the days needed to cover the Session. Rates are projected as of 2/13/19 and may change closer to the travel date. Studio will secure transportation upon receipt of deposit payment. Studio will secure their own meals.
COPYRIGHT, LICENSE TO USE, AND MODEL RELEASES:
Once the full fee has been paid, Client will have copyright ownership of the edited photos and completed Video. It is understood that Studio owns the copyright to all of the Digital Images and reserves the right to use them for display, publication, advertising or other legal purposes. Upon receipt of final payment, of Investment, Clients are granted a Non-Exclusive License to use the post production edited Digital Images for their own non-commercial purposes, including, without limitation, printing, electronic messaging, exchange with friends and relatives or display on the Internet. Digital Images will be provided to Clients once Clients has made a 50% or more payment as described in "Investment." Clients' commercial use of images requires Studio's written consent. Absolutely no unedited RAW/NEF digital files will be provided to Clients under this contract. Social media sharing, photo and video crediting is encouraged though not a requirement of this agreement.
The Parties understand and agree that any person photographed or video recorded pursuant to this agreement, grants to Studio the absolute and irrevocable right and unrestricted permission concerning any photographs that Studio has taken or may take of said person or in which said person may be included with others, to use, reuse, publish, and republish the photographs in whole or in part, individually or in connection with other material, in any and all media now or hereafter known, including the Internet, and for any legal purpose, specifically including illustration, promotion, art, editorial, advertising, and trade, without restriction as to alteration; and to use person's name in connection with any use if Studio so chooses.
Clients release and discharge Studio from any and all claims and demands that may arise out of or in connection with the legal use of the photographs, including without limitation any and all claims for libel or violation of any right of publicity or privacy. This authorization and release shall also inure to the benefit of the heirs, legal representatives, licensees, and assigns of Studio. Clients are legally competent adults and have the right to contract. Clients have read this agreement and fully understand its contents. This release shall be binding upon Clients and heirs, legal representatives, and assigns that are relevant to the agreement.
LOST/REPLACED/MISPLACED/DAMAGED IMAGE FILE POLICY
Studio shall use commercially reasonable efforts to ensure the safekeeping of Digital Images until they are delivered to Clients. Edited images are property of Clients upon receipt. Responsibility for the safe storage and maintenance of the digital files are Clients' once Studio has delivered the Digital Images.
Studio will archive the Digital Images a minimum of 6 months from one week of the Session notwithstanding accidental data losses, corruption or loss by Studio. Studio shall make available to Clients access to downloadable Digital Images via digital online proofing gallery 24-48 hours post events that will remain available for a minimum 6 months following the session.
CREATIVE CONTROL
Studio will work with the Client to get feedback and input, but Studio retains creative control over the final images.
LIABILITY & INDEMNIFICATION:
Studio will perform their tasks to the best of their ability, but Studio accepts no responsibility for unforeseen circumstances including but not limited to equipment failure, power outages, inability to attend and perform services due to illness, and/or any other situation beyond Studio's control. In the event that unforeseen circumstances occur, Studio will use best efforts to provide similar services. Studio's sole liability in any case shall be limited to a monetary amount no greater than the total of monies paid by the Client.
Studio shall not be held liable for any claim, loss, injury or failure to deliver Digital Images to the return of any fees paid by Clients under this agreement except where such claim, loss, injury, or failure relates to or violates the terms of this agreement. In the unlikely event of personal illness or other unforeseen circumstances beyond the control of Studio, Studio shall procure replacement services of a Studio of similar skill to fulfill the obligations of Studio, and Studio agrees to cooperate in good faith with Clients in identifying this replacement service. Studio shall not be liable for any other damages beyond the full amount of this agreement.
Client warrants that it has the full legal rights to any and all photographic, film, or video images supplied by the Client to Studio for use in the Video. Client agrees to indemnify, defend and hold Studio and its officers, directors, agents, employees, representatives, associates and affiliates and each of them, harmless from and against any and all losses, costs, damage, liability and expense, including reasonable attorneys' fees, arising out of any claim whatsoever, directly or indirectly, from the use of copyright images supplied to Studio by Client.
OTHER SERVICES
This contract is for photography services, videography, graphic design services, the creative direction and delivery of the Licensed Digital Images. Additional services such as: additional CD's, prints, additional web galleries, retouching and audio is available as a separate order.
INVESTMENT: DEPOSIT, RESERVATION AND SCHEDULING
A retainer totaling 50% of Investment is due upon the signing of this agreement by the Parties. The balance is due on the first day of the second session. Any overtime fees (i.e., for hours far beyond those described above in "scope of work") shall be approved by Clients during the Session by texting or emailing request at the time it is being made. An invoice for billed overtime will be provide 24-48 post event and payment is due within 14 business days of receipt of invoice.
Upon signature and receipt of the deposit, Studio will reserve the specified dates and times for the sessions. All deposits are non-refundable.
For cancellations beyond the control of either Clients or Studio, including without limitation, Acts of God, Studio and Clients agree to negotiate and create an alternate agreement for photography, video or graphic design services within the costs of the agreement amount.
PAYMENTS & CORRESPONDENCE
Please remit payments and correspondence to:
Digital: Venmo, Zelle, Circle, Chase QuickPay: cali@caliyork.com, 347-623-7485

CashApp - $exploringeurila

Check: EURILA CAVE - Cali York Photography, 39 St. Johns Place #2b, Brooklyn, NY 11217
A non-refundable retainer of 50% of the total fee is due upon receipt and acceptance of terms. The balance is due on the second session's first day.
This agreement constitutes the entire understanding of the Parties and is governed by the laws of the State of New York. Any changes to this agreement must be made in writing and signed by the Parties, except where noted in this agreement (i.e., mutually-agreed to times for the Events and overtime fees).
By paying the deposit or full amount due on the invoice, the Parties agree to the foregoing terms of this agreement.
This agreement is effective as of the date of the initial deposit payment date.